All KVH vets and nurses are animal owners. As pet parents, we understand your pets are your family, and as such we care for them as if they were our own. We provide a good understanding of health care issues and available treatment options at all times.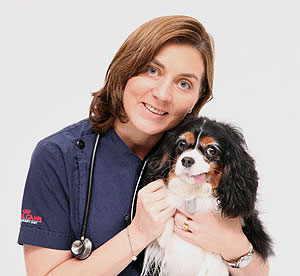 Amanda Roddam
Senior Veterinarian and Practice Owner
In 2011, Dr. Amanda Roddam took over the management of Kowloon Veterinary Hospital as the hospital's Chief Veterinary Surgeon.
Dr. Amanda has worked in Hong Kong since 1998, treating a wide range of companion animals and an ever-increasing range of exotic pets. She is committed to ongoing education, for both herself and her staff and has a particular interest in complementary therapy & pain management. Most recently she gained certificates in small animal medicine, rabbit & rodent medicine, ophthalmology & acupuncture. Increasingly patients are bringing their pets to Dr. Amanda for acupuncture therapy, with many patients praising her for the noticeable pain relief their pets receive.
Prior to moving to Hong Kong, Dr. Roddam pursued a varied and diverse career throughout Australia, which included working for the RSPCA and spending three years at Outback Australia, treating livestock and exotic native Australian animals. She graduated with a Bachelor of Veterinary Medicine and Surgery from Murdoch University in 1992.
Dr. Amanda has three dogs, a King Charles Spaniel, Stingray, and two Teacup Poodles she rescued from a pet store. Neither of the Poodles had ever left their cage, their legs were so deformed that they could not stand. Dr. Amanda performed surgery on the dogs enabling them to walk for the first time and now Ted and Lily are happy little dogs and are very much part of her family.
Dr. Amanda spends her free time with her husband and two sons, their three rescue dogs and an adopted cat, Narla. She is a dedicated yoga practitioner and spends time outdoors with her family walking the trails and beaches all around Hong Kong.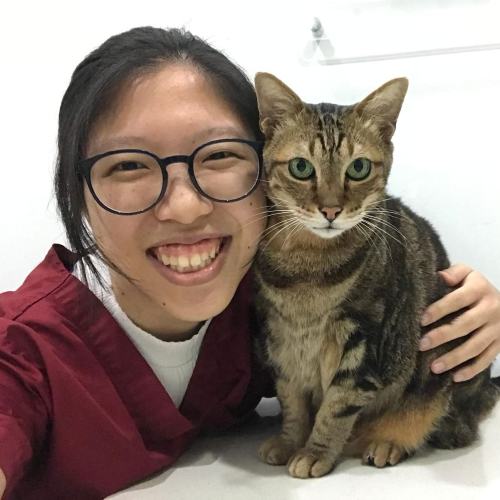 May, Tsz Wa Li
Veterinary Surgeon
Dr. Tsz Wa Li or Dr. May recently joined KVH as a Veterinary Surgeon. Born and raised in Hong Kong, Dr. May moved to the United Kingdom after finishing secondary school to continue her education. She graduated from the Royal Veterinary College in 2016.
Dr. May has an interest in internal medicine and cardiology, and is keen to further develop her knowledge and skills in ophthalmology and ultrasonography. Dr. May's passion for animal care and welfare can be visibly seen at work, always placing her patients' wellbeing and quality of life at the forefront, all the while providing excellent veterinary service and advice.
In her leisure time, Dr. May enjoys playing badminton and table tennis. She's fond of friendly games so if you spot her in the sports hall, please feel free to invite her to a match.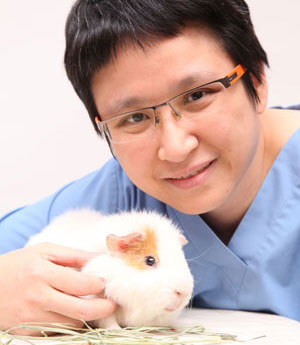 Karen Lui
Veterinary Assistant
Karen joined KVH as a Veterinary Assistant in 2004 and when she first started working she found the language barrier very challenging, so she took the initiative to teach herself English. Karen now regularly acts as a translator between the Veterinarian and the client, helping owners to fully understand their pets' condition.
Karen has worked as a Veterinary Assistant for seventeen years. During this time she has learnt how to handle difficult and stressed cats in the surgery, being so good, she has earned herself the nickname, 'the cat whisperer.' Karen ensures that difficult cats are treated safely and calmly, helping both the veterinarian to treat the cat and helping the cat to remain calm.
Karen actively campaigns for more animal welfare awareness in Hong Kong and less cruelty to animals.
If spending all day caring for animals and being a cat whisperer wasn't enough, Karen goes home at night to a menagerie of nine cats and three dogs. Seeing her beloved pets healthy, happy and loved is all the reward she needs.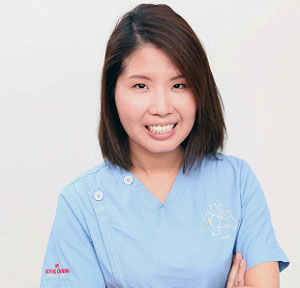 Suet Pang
Receptionist & Customer Service Officer
Suet joined KVH in 2007 as a Veterinary Assistant and in 2011 she took over as the hospital's reception and customer service officer.
Suet has fourteen years experience as a Veterinary Assistant, developing a great love and passion for cats during this time. The hospital cats are lovingly cared for by Suet and in exchange they keep her company, often trying to steal her seat at reception!
Currently, Suet cares for four older cats, her oldest, Meow Meow, is nineteen years old and was adopted from the street. Suet Go is ten years old and adopted from a client, while Noi Fook and Noi Hei are both seven years old and adopted from the SPCA.
Suet is passionate about protecting animals and advocates adopting with love, campaigning against purchasing from pet shops that buy from puppy and kitten mills.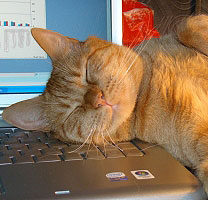 Siu Pak
Hospital Sandwich Thief
A good samaritan brought "Siu Pak" into our clinic with both paws stuck together with superglue.
After several months of wound management and treatment, she recovered, but it left her with life long scars. When she first arrived, she was also pregnant and gave birth to two baby kittens which have since found homes.
Sui Pak is the 'Chief Hospital SandwichThief,' preferring chicken, cheese and ham, cheese and tomato sandwiches! Many of the staff have lost their lunch to her cunning sandwich stalking!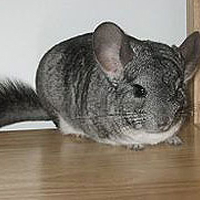 Chin-Ba & Chin-Ma
Hospital Security Assistants
Chin-Ba & Chin-Ma are the resident Chinchillas and are the only hospital animals to have been bought.
They may be cute and cuddly, but these little fluff balls are the hospital's tough guys. Given half a chance they will nip at your fingers, so beware of the guard Chinichillas!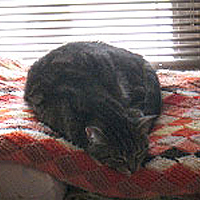 Bei Bei
Customer Service Assistant
"Bei Bei" is the meet and greet guy.  He hangs out at reception managing customer service and keeping the staff on their toes.
Before coming to live at KVH, Bei Bei was owned by a restaurant manager. Sadly his owner could no longer care for him, after he was hit by a car and suffered a badly broken leg.
You wouldn't know it though, the way he walks around the hospital keeping everybody in line!
If you wish to discuss the benefits of any of our services for your pet, please call and speak to one of our KVH nurses, or make an appointment with Dr. Amanda 2382 3300.