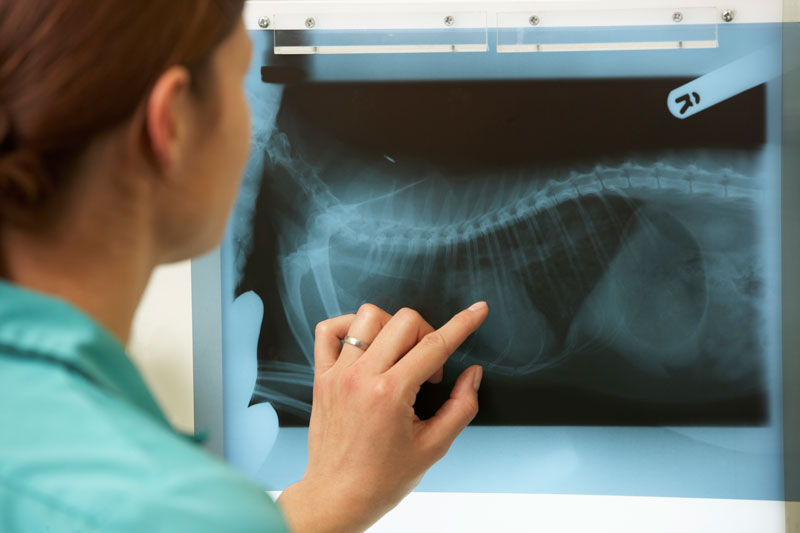 Kowloon Veterinary Hospital (KVH) is fully equipped to take X-Rays (Radiographs) of your pet.  Our veterinarians will discuss your pet's case and conduct a thorough physical examination to determine if your pet requires an X-Ray.
Xrays are a very important tool to help us diagnose diseases in animals, particularly for conditions involving bones, the chest or abdomen.
Most pets are admitted into hospital for the day to have X-Rays taken. However, if it is an emergency, we will take them immediately. So that we can take the best possible X-Rays, we will often need to sedate or anaesthetize your pet. The reason for this is that we need pets to be perfectly still to get the best image. For most animals this is a challenge. Sometimes to get the best picture we need to move the joint or body into the best position for an X-Ray, sedation removes the need for any pain, discomfort or stress.
KVH vets ask that owners bring their pets in with an empty stomach on the morning of admission. Once the X-Rays have been taken we will give you a call, or book an appointment for our veterinarians to show you the images and to discuss the diagnosis and treatment plan for your pet.
Our services and facilities are designed to assist in routine preventative care for young, healthy pets and excellent medical and surgical care.