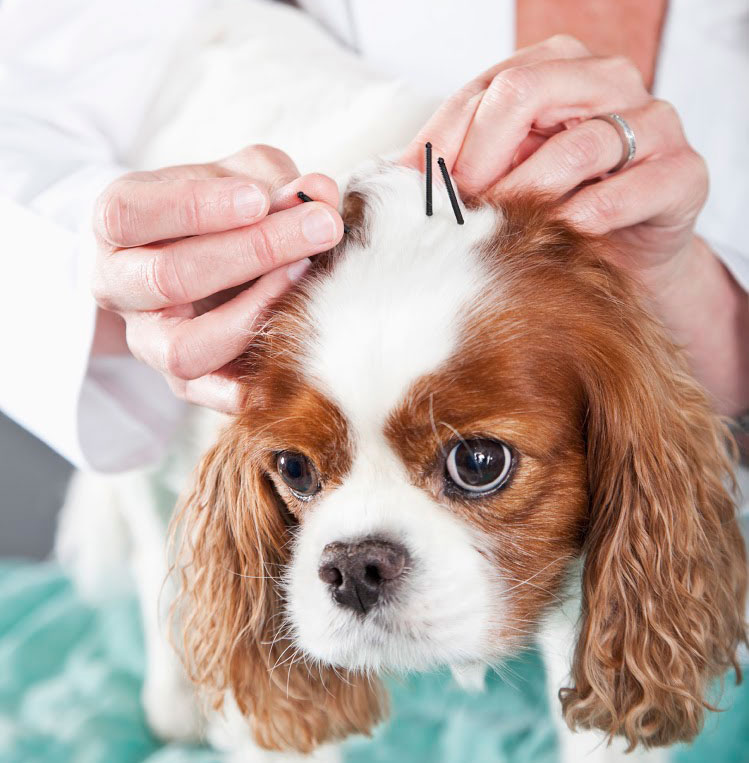 Dr. Amanda has Australian qualifications in Veterinary Acupuncture and she is currently the only qualified veterinarian acupuncture specialist in Hong Kong.
As in humans, the practice of veterinary acupuncture is the insertion of tiny sterile needles into specific points in the body to bring about a healing effect. Modern research suggests that acupuncture stimulates the release of endorphins that circulate through the body to the central nervous system, and it is this that helps to alleviate pain.
It can be used to treat a variety of ailments in dogs, cats and rabbits. The insertion of the needles is virtually painless and once the needles have been applied, many animals relax and even become sleepy.
Acupuncture can be used in several ways. It can complement conventional drugs, in some cases the reducing the drug dosage needed. Acupuncture can also be used with patients who cannot tolerate drugs, or their side effects, due to a co-existing disease.
Many of our owners notice a significant decrease in pain in their pets following acupuncture.
If you wish to discuss the benefits of acupuncture for your pet, please call and speak to one of our KVH nurses, or make an appointment with Dr. Amanda 2382 3300.