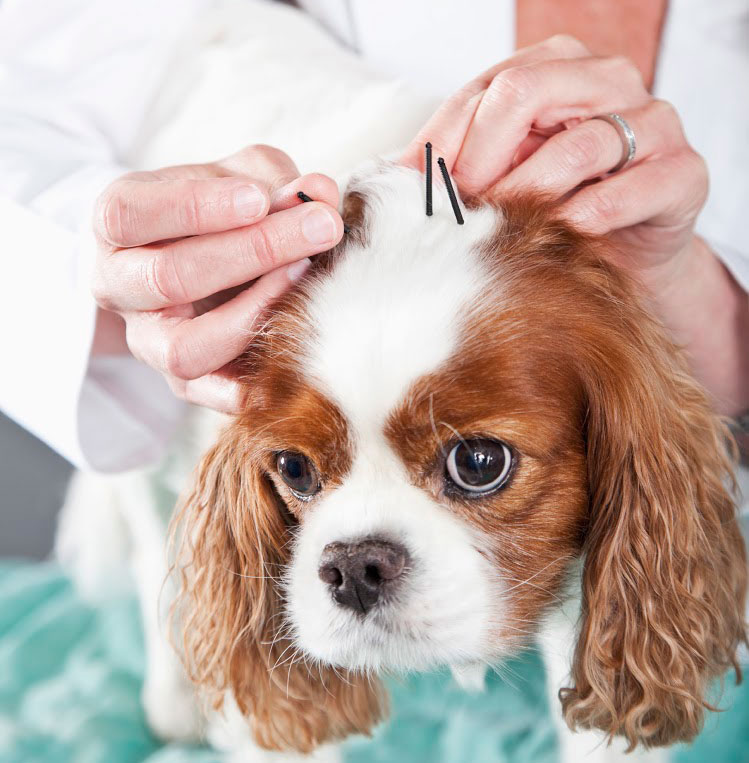 Hong Kong's First Dedicated Pet Physiotherapy Centre
Physiotherapy has proven effectiveness for pets recovering from an injury or surgery, as well as in treating obesity, orthopaedic conditions, spinal and neurological diseases and certain degenerative and age-related diseases. At Kowloon veterinary hospital our physiotherapy and rehabilitation programs are all designed by our experienced veterinarians and certified canine rehabilitation therapists. Each program is individually tailored to ensure your pet gets the best possible outcome
Techniques involved in veterinary physiotherapy and rehabilitation include massages, stretching, muscular strengthening activities, heat and ice treatment, assistive harnesses, laser therapy, hydrotherapy, and acupuncture.
Hydrotherapy is highly beneficial for building muscle in animals with fragility in joints or muscles, where it safely and gently rebuilds strength, coordination, and gait. Additionally, hydrotherapy may be helpful in treating chronic pain conditions.
Our specially trained team is the first in Hong Kong to offer hydrotherapy as part of their physiotherapy for excellent results with many conditions and ailments. We even offer physiotherapy home visits for pets who find traveling to the clinic difficult or painful. We also have a range of rehab products and assistive devices to aim for a speedy recovery from injury or surgery or to improve mobility and comfort in pets with chronic disease.
Cases in which we recommend physiotherapy:
Pain management

Recovery from neurological (spinal) injury of illness

Osteoarthritis

Aging gracefully

Intervertebral disc disease (IVDD)

Recovery from

Orthopaedic (bone) injury or surgery

Ligament or muscle tear or surgery

Post operative pain

Weight loss programs
Benefits of Physiotherapy and Hydrotherapy
Reduce pain, swelling and complications

Ease back, neck and pelvic pain

Improve mobility, muscle function, nerve and joint function

Restore muscle strength, endurance, range of motion and speed

Minimize muscle atrophy

The treatment is non-invasive

Reduce chronic pain and prevent further injuries

Reduced need for medications
Treatments are provided by Dr Amanda Roddam. Dr Roddam has been a practicing veterinarian since 1993, and clinic owner since 2011. Her qualifications include an Acupuncture Degree through the International Veterinary Acupuncture Society (IVAS), Diploma in Animal Physiotherapy, and Certified Canine Rehabilitation Therapist (CCRT).
On the pet's initial visit, there will be a comprehensive assessment to devise goals of treatment and a treatment plan. Treatment will commence on the initial visit and the pet owner will be provided with a program of instructions for continuing therapy at home. Patients will commence physiotherapy as soon as possible after injury, surgery or diagnosis to limit pain and inflammation, limit muscle atrophy and joint stiffness and prevent secondary complications of immobilisation. Veterinary physiotherapists and veterinary rehabilitation therapists are highly trained to deliver very precise and often very gentle treatments so as to not jeopardise repair of painful or healing structures.